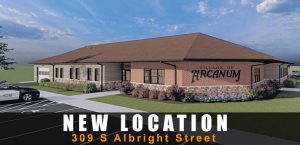 September 29, 2020 
Ribbon Cutting Ceremony & Open House
After several delays due to Covid-19, we are excited to celebrate the grand opening of the Administration and Police Building with you!
There will be a brief presentation and ribbon cutting beginning at 5:30pm followed by open tours of the facility.  Light refreshments will be served.
As a reminder, there will be a Village Council meeting beginning at 7:00pm.