CLOSED FOR SEASON–Arcanum Community Pool phone 

THANK YOU FOR ANOTHER GREAT YEAR!!!!!!!
The community pool is located at 1 Pool Dr. at the end of Ivester Lane.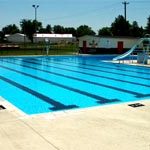 Hours of Operation                            ****Special Friends**** 1st & 3rd Wednesday each month 7-8 pm
ANNOUNCED 2024
In the event of inclement weather, the pool may close early, open late or remain closed it temperatures remain below 70° (discretion of pool manager/village administator).
15-minute breaks will be held 15 minutes before each hour.  All swimmers are required to be out of the water at the final whistle of the day and exit the pool grounds promptly at closing. 
**New Policies for 2022**
No Children under the age of 7 will be admitted without an adult present. Adult must stay inside the pool facility.
Children under 10 cannot be left alone without an adult or use the diving boards unless they can pass a 25 meter swim test. Those who pass the swim test will receive a band to wear while at the pool.
The use of floatation devices are not allowed in the diving board area.
Smoking, vaping and/or chewing any type of nicotine or tobacco products are prohibited (Must be 25 feet from building).
**all rules can be obtained at the Village Administrative Office or Village Pool**
| | | |
| --- | --- | --- |
|  Rate |  Pool Passes | |
|  Single | ANNOUNCED 2024 | |
|  Family Pass | | |
|  Senior Pass (over 65) | | |
**The Family Pass is for persons living in the same household.
Other relatives not living in the same household are not eligible to be on the Family Pass**
Fillable Pass Application (pmt required to receive pass)
 Daily Pass Rates
 Before 4 PM
 After 4 PM
 Ages 4 and Up
ANNOUNCED 2024
ANNOUNCED 2024
 Every Wednesday
 Senior Daily Pass (over 65)
 Swim Lessons 
(pre-registration required)
Fees
 Season Pass Holder
Fillable Lesson Application  


(pmt required to finalize)

ANNOUNCED 204
     Session times:
Session 1: ANNOUNCED 2024
              

10:30-11:30am OR 7:00-8:00pm

Session 2: ANNOUNCED 2024

**Note: Classes are limited

 Pool Parties
Cost (3 hours)
 Pool Rental
2023 Pool Party Rental Agreement


(pmt required to finalize)

will not be scheduled during evening swim lesson dates, aerobics or
Special Friends Wednesdays.
Can only be held after business hours
ANNOUNCED 2024
Water Aerobic Classes (daily rate or season pass) HOURS ANNOUNCED 2024
_____________________________________________________________________________________________________________________
Arcanum Community Park
Arcanum Community Park is located on High Street. This park is a four diamond field park with three of the diamonds providing night time lighting. This park also boasts tennis courts, coming soon Pickleball courts, a family picnic area with a covered shelter (electric provided), a batting cage, public rest rooms, a play ground and large open areas for games of all sorts.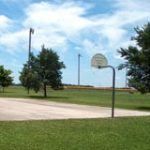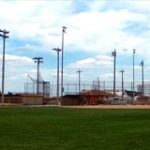 ---
Ivester Community Park
Ivester Community Park has two park entrances, one on Ivester Lane, the other on Park Dr. This lovely park is nestled in a wooded area and offers the Arcanum community four shelters – two enclosed and two are open air. All shelters provide electricity. This park also has two basketball courts, sand volley ball, and a great children's play ground area including swings, jungle gyms, and see saws. There are also grills and restrooms which make this community park a great rental for family and other events.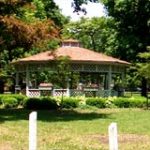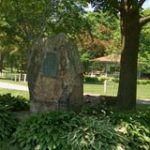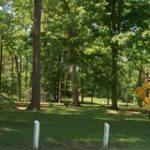 The park shelters are available for rental. Please contact the Arcanum Administration Office for more information at 692-8500.
Click below for printable form:
SHELTER RENTAL FORM (Not reserved until payment received)
Closed Shelter or Scout House $35.00
Shelter #1 (with fireplace) or Shelter #2 (playground side) $25.00
___________________________________________________________________________________________________________________
Arcanum Nature Preserve at Ivester Park
Volunteer: Volunteer Form
---
Veterans Memorial Park
Veterans Memorial Park is located on George St. in the center of town. This great memorial was donated by community and local business members. It is a center piece commemorating the brave heroes of our town and country. This memorial complements the historic buildings surrounding it, adding to the home town charm of Arcanum.