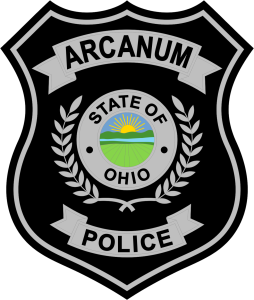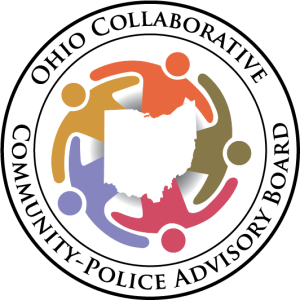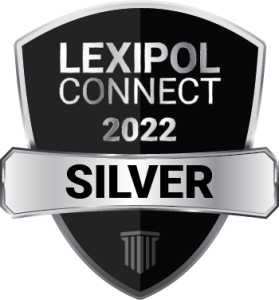 "We will provide our community with a well-trained Police Department that exhibits professionalism at all times. We will continually seek interaction and involvement from our citizens to ensure we provide them with the safety and security they deserve for the quality of life they desire."
Arcanum Police Department                 
309 S. Albright St.
P.O. Box 398
Arcanum, Ohio 45304
Phone: 692-8500 option 1 – Business calls only
ALL EMERGENCY CALLS SHOULD BE MADE TO THE DARKE COUNTY COMMUNICATIONS CENTER (Emergency: 911 or Non-Emergency: 937-548-2020)
Hours: 8:00AM – 4:00 PM
Please join us on Facebook
The Village of Arcanum is a growing rural Darke County, Ohio community. Our Police department is led by forward-thinking, progressive individuals who strive to obtain the latest equipment and training methods to succeed in our profession. We have six full-time Officers and a few part-time officers. The department is led by Chief Marcus Ballinger, with twenty-three years of law enforcement experience, Sergeant/SRO John Wilt, and Corporal Kyle Yount. We offer a unique approach to policing for the benefit of our residents while, in turn, providing Officers with the capability of expanding their patrol and investigative skillsets.
Our police department is certified in all five groups of the Ohio Collaborative Board and was the first of our size to achieve this level of certification in Ohio.
The Ohio Collaborative, a 12-person panel of law enforcement experts and community leaders from throughout the state, established Ohio's first state law enforcement standards on August 28, 2015. These standards will hold everyone accountable and instill a greater confidence with the public. The Collaborative works closely with partners, including the community and law enforcement agencies, to implement new standards. All law enforcement agencies are expected to meet or exceed these standards as they develop policies and procedures to meet new expectations. The Collaborative also provides model policies as a resource for agencies, and OCJS serves as a contact and is available to assist agencies with implementation. Over 600 law enforcement agencies employing over 29,000 officers (in all 88 counties, representing 87 percent of all law enforcement officers in Ohio and most of Ohio's metropolitan departments) are participating in the certification process.
Arcanum Police Ohio State Certifications:
Presidential Executive Order No. 13929 on Safe Policing for Safe Communities
Arcanum Police Department Activity & Review Reports –
The Arcanum Police Department submits reports and reviews throughout the year to the  Public, Mayor, and Council on the activities of the police department. These reports are available by clicking the Activity link below. 
Additional Services: 
Business and Residential Security
It is very important that local business people and residential citizens register their information with the Arcanum Police Department. In case any dangerous situations occur at your property, the police can easily take the appropriate actions to protect your property and the valuables contained inside.
Property Check
Going away on vacation or having problems at your property? The Arcanum Police Department offers property checks for free. Simply fill out the online form or download the property check document.
Incident Reports
Please complete the attached Incident Report Request Form, allow 24 hours processing time with a fee of $.10 per page. Please return the Request Form to the Village of Arcanum Administrative Building either in person, in our night depository box (in a sealed envelope marked Police Department) or via fax 937-692-8263.
Officer Complaints
All complaints will be courteously accepted by any police department member and promptly given to the appropriate supervisor. Although written complaints are preferred, a complaint may also be filed orally, either in person or by telephone. Such complaints will be directed to a supervisor. If a supervisor is not immediately available to take an oral complaint, the receiving member shall obtain contact information sufficient for the supervisor to contact the complainant. The supervisor, upon contact with the complainant, shall complete and submit a complaint form as appropriate.
Although not required, complainants should be encouraged to file complaints in person so that proper identification, signatures, photographs, or physical evidence may be obtained as necessary.
Form Mailing Address
Arcanum Police Department
P.O. Box 398
Arcanum, Ohio 45304
Our doors are always open to suggestions on how we may serve the community better If you want to help keep our town safe, please drop us a tip at police@villageofarcanum.com or anonymously here
PARENTS
Has Your Child Been Fingerprinted For the IDENT-A-KID Program?  Click Here for more information